If you like it, you better put a ring on it.
January 5, 2011 in Statues
Kayne West was right you know.  Beyonce's video was way better than Taylor Switfts.  I think I watched that video about 100 times.  But I don't know if I like Beyonce as much as this dude.  You can tell his wife or girlfriend is nervously laughing at her man.  He really seems to be enjoying it.  I don't think I have ever seen a man wearing a members only jacket and scarf, and look so damn happy.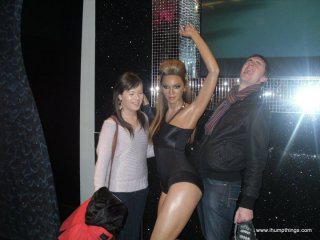 Share