Find a Golden Rabbit in London and let's hump it.
November 10, 2010 in Statues
A girl humping rabbit.  Does the rabbit love it?  Of course he does.  Who wouldn't love a nice girl from the UK to hump them?  What I don't get is why there is a golden rabbit with a red bow around it's neck in the middle of London.  I guess if I saw the rabbit in the middle of a busy train station in London, I might be tempted to hump the hell out of the thing.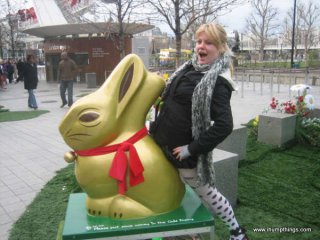 Share